INTRODUCING – Theresa Sundt, colour therapist, author and practitioner
Internationally renowned colour therapist offering colour education through a collection of publications.
Each of Theresa's publications helps you gain a greater understanding and awareness of how using and surrounding yourself with the right colour for your personality type can enhance your natural beauty and aid wellbeing.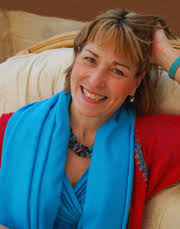 Colour Therapy can successfully rebalance our energy, therefore boosting the immune system and re-enforcing a harmonious state in body, mind and spirit.
Her publications bring colour awareness in a direct way, aiming to totally support anybody who wishes to understand how colour dramatically affects us and can be harnessed to aid ourselves, family and friends.